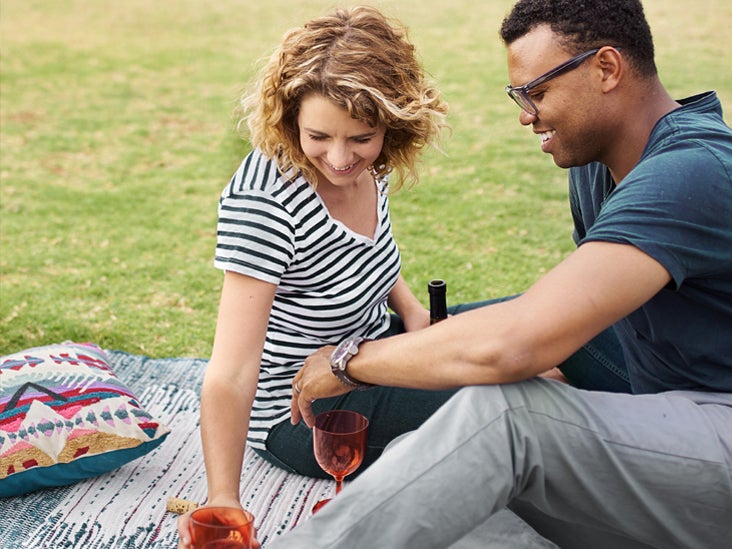 Whether you have been married for years or you just started dating, you and your partner might be in search of some steamy date night ideas. A steamy date night is the perfect way to connect with your partner and meet each other's needs. You can schedule a hot date night in advance or even surprise your partner with one. Remember to approach your plans with flexibility and a good sense of humor. Even if things do not go perfectly as planned, you can still have a great time laughing and enjoying each other's company.

Activity No. 1: Cook or Eat in the Nude
You should never cook bacon naked, but there are plenty of other meals that you can prepare in the buff with your partner. You might want to consider preparing a delicious and romantic dessert treat together. Chocolate covered strawberries are a classic choice for romantic evenings spent in. If you prefer to prepare a full meal, you may want to take advantage of foods that are said to have aphrodisiac qualities, like oysters. The meal does not have to turn out perfect. The important part is having fun preparing the meal together. Once it is ready, you can sit down and eat naked too. Pour up a glass of wine, light some candles, and enjoy the results of your hard work. Try feeding each other and sharing food for extra added intimacy. This is sure to get you hungry for more than dessert.

Activity No. 2: Draw or Paint Each Other
You do not have to be a professional artist to draw or paint your partner. Trying new hobbies together can be a fun way to bond and connect with your each other. Drawing or painting naked can be a fun way to bond after dinner but before heading straight to the bedroom. Strike a sensual pose and have your partner draw or paint you. You can use pencils, pens, colored pencils, markers, or paint and canvas to make fun art. You can use whatever materials that you have on hand. It does not have to be expensive. Do not throw away your pictures after the date. You might even want to frame them and hang them up in the bedroom to serve as a reminder of the special day.

Activity No. 3: Give Each Other Massages
Going to a spa for a professional couples massage can be a great way to unwind and relieve physical pain. If you are looking for a more personal and steamy experience, you can try doing a couples massage experience at home. Lay down a clean and comfortable sheet on top of your bed and have your partner lie down nude. Light a nice scented candle or some incense and turn the lights down low. Use some therapeutic essential oil infused body oil or lotion to slowly rub your partner down from head to toe, then have them do the same for you. This can help you both get in the mood and feel some physical relief too.

Activity No. 4: Play Erotic Games
Once you head to the bedroom, you may want to plan some erotic games for yourself and your partner. You can search online for game ideas that do not require any equipment. Alternatively, you may want to select a sexy board game or dice game from your favorite sex shop. If you do not finish the game, or you end up changing the rules, that is just fine. A steamy date night does not have to be structured at all. What is important is that you have fun, laugh, and smile.

Activity No. 5: Use Toys
After things start to heat up a bit, bring out the sex toys! Adult toys are the perfect way to have a little bit of spicy fun with your partner for a special date night. You can purchase adult toys online or from your favorite sex shop. You may even want to blindfold your partner and have them guess which toy you are using on them. Remember that there are other areas of the body, besides the easily assumed ones, that can be stimulated by toys. Consider stimulating the midsection, the inner thighs, the feet, or the chest with toys to tease each other. Both men and women can enjoy erotic toys.

Adult couples of all ages and backgrounds can enjoy steamy date nights. These are just a few ideas you might want to try out when planning your next steamy date. You should also consider your partner's personal interests. Try incorporating those into your plans as well so that you can add a personal touch to the night. What is most important is that you are able to have fun and feel a little bit closer to one another.